Workouts and mini camps, off-season football is out and pre-season football is in. The summer promises to provide fantasy owners with plenty of exciting developments and player news leading up to fantasy drafts. However, sometimes we have to differentiate between the NFL fan and the fantasy owner inside each of us.
READ MORE
Chicago's Backfield

What is the value of this former top-five fantasy pick for 2010? I don't know. RB Matt Forte's value is in flux and it's going to stay that way for the foreseeable future. There are tons of question marks surrounding the Bears' offense and Forte has even more questions to answer individually.

There is too much uncertainty for me to monitor this battle in hopes of landing Forte or Chester this season. I'll probably be on the sidelines when Forte and Chester are called on fantasy draft day 2010, but that doesn't mean I won't be interested as a NFL fan. This battle isn't about a mere split in carries, it's about how the running back will be used in the offense and how effective the entire offense is in general. This is a situation in which you have a traditional run-heavy offense being managed by a guy known for his passing attack. In a vacuum, it's as polish as the city's inhabitants.


Tightends

Having rode Dallas Clark in my most significant and PPR league a season ago, I'm not trying to under appreciate the position. Having the best TE in fantasy football gives your fantasy squad a clear advantage every week of the season sans his bye week. In 2010, there are so many useful TEs to choose from that it makes little sense to invest much into the position. In fact, in 12-team and shallower leagues you might be able to treat the position like a defense and just stream weekly, playing the match ups.

I'm not that old, but I'm guessing the NFL has not had this much talent at the tight end position in quite some time, if at all. You've got young guys who have broke out in Vernon Davis and Brent Celek, young guys who are on the verge of breaking out in John Carlson and Jermichael Finley. Tony G is still a treat to watch and I just know one of Jason Witten, Heath Miller or Greg Olsen is going to have a great year. What's that you say? Carson Palmer has a tight end now? Perhaps in no other position can you see just how much NFL football has evolved in the past decade or two.

Young QBs Who Were Handed The Keys To The Offense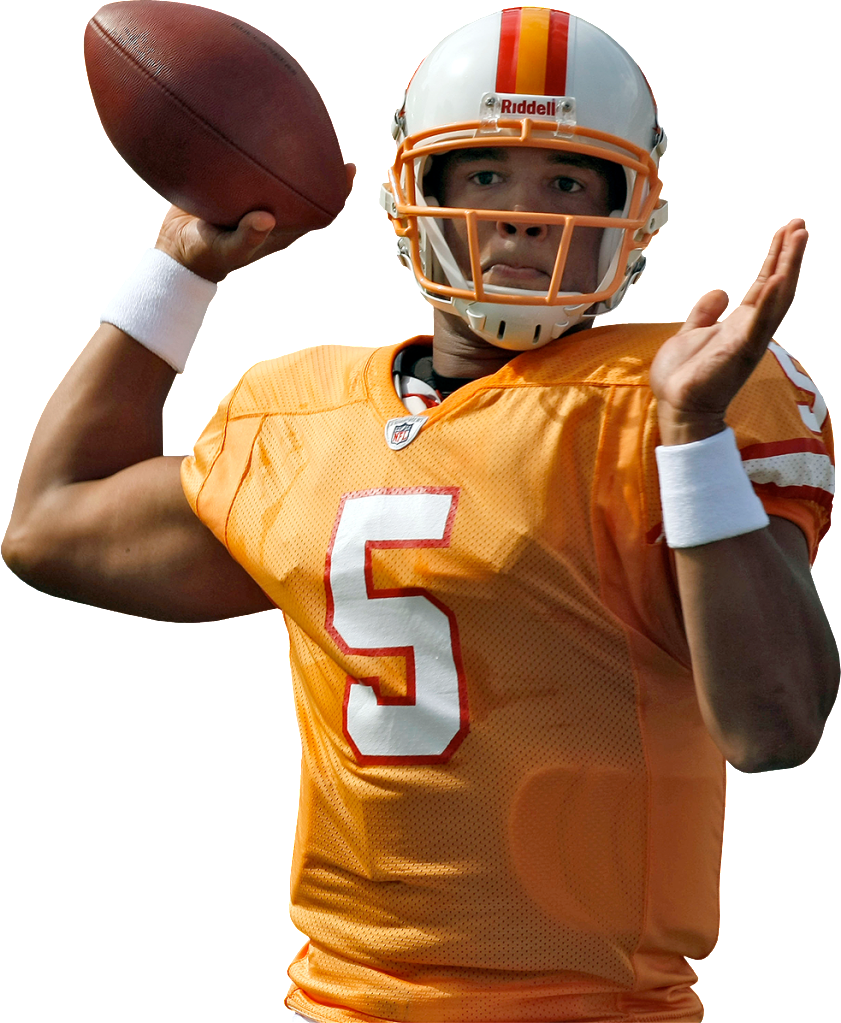 Some have been around longer than others but each starts the 2010 season as the undisputed starter for their respective team for the first time in their careers. Guys like Josh Freeman, Matt Leinart, Kevin Kolb and Sam Bradford. I'm very interested to see how the next crop of quarterbacks performs. Can Freeman and Bradford fill giant voids and solve their team's quarterback problems? No longer hidden in the shadows of their predecessors, Kolb and Leinart lead their teams into new eras not just new seasons. Nevertheless, the fantasy owner in me will not be baiting my fishing pole in hopes of landing one of these signal callers on draft day.

Outside of Bradford, they have all shown flashes of the abilities needed to take their game to the next level. The most talent of the bunch, coaches included, surrounds Kolb but he plays in the toughest division of the four. Leinart will be throwing to Fitzy but the other team knows that too and the Cardinals are becoming more run-orientated. Can Freeman's legs get it done as a top twelve fantasy QB if nobody can catch the deep ball? Meanwhile, Bradford is looking at a season of on-the-job-training with a unit that has less talent than most in the league. I'm not expecting total failure here, but I am expecting learning curves. Those learning curves could take four or more weeks to overcome, potentially making them a detriment to at least one third of your fantasy season.

Be mindful of when to wear your fantasy decoder glasses this summer. Like a day out in the sun, too much exposure can lead to unwanted results; too little exposure and you won't enjoy it!


BOXCAR Football updates are also available on RSS and Twitter!